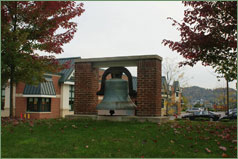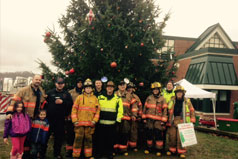 Glen Osborne Borough incorporated in 1883 is conveniently located 12 miles north-west of Pittsburgh which can be reached by car within a half an hour. It is a community of 200 homes and 600 citizens, and is a part of the Quaker Valley School District www.qvsd.org . We border the community of Sewickley which offers boutique shopping and excellent dining all within walking distance. Our secure community is a safe haven for children allowing them the freedom of walking or biking to visit friends or attend school and sporting events. We hope you find our website interesting and informative, please visit it often as updates will be frequent.




QV RELAY for LIFE – COMMUNITY FUN DAY – June 4, 2016, 4 – 10 pm at the Sewickley YMCA, for additional information please click this link

Call Waste Management "Household Hazardous Waste" (800-449-7589) in advance to schedule to have TV's removed.

2016 Waste Management Schedule & Home Pickup Program for Household Hazardous Waste - Click here

New Sewage Facilities and Beaver Road
Glen Osborne, Sewickley and Aleppo updated sewer service in the borough, with Aleppo's sewage coming through a new line down Glen Mitchell Road in Glen Osborne and treated in Sewickley. Among other things, this involved work on Glen Mitchell Road and construction of a new pump station on the other side of the railroad tracks which replaced an old pump station (which we called Pump Station #1). As a part of the project the Sewickley Water Authority connected a number of homes along Beaver Rd to its newer water line, and Beaver Road was repaved.

Glen Osborne Street Signs
New street signs have been placed along Beaver Road. The signs were designed by a local signmaker, Jeff Lang of OldLangSigns. The street names now follow PennDot regulations and the road names are now all spelled correctly. The signs were installed by John Wick. The design originated from the existing "Welcome to Glen Osborne" sign.








Calendar of Events
June 7 - 7:00pm Public Safety/Services, Public Works & Finance Committee Meetings
June 14 - 7:00pm Zoning Hearing Board Meeting, Sewickley Public Library
June 21 - 7:30pm Council Meeting
*As Needed